Last year, FSSAI has given full recognition to the use of hemp seeds and things like hemp seeds and oil and flour made from it in India, along with its cultivation and use of hemp seed in the food industry across the country. have been found. Two friends from Kerala, Dr. Subhasish Damodar and Midhun also found a way to start a new and sustainable business with this and started Hemp Cafe.
– Advertisement –
– Advertisement –
Although he had been researching the benefits of hemp seeds for a long time. He was already running a hemp fiber business. But as soon as Midhun came to know that hemp seed could also be used, he started doing more research on it and eventually he prepared healthy and plant-based milk from hemp seeds.
Recently both of them are running a cafe named 'Hemp Station' in Kodikode (Kerala). The Better India Talking to Midhun says, "There are many misunderstandings associated with this name among people. We have to make people understand that actually this plant-based milk is healthier than any other milk."
Hemp Milkshake At Hemp Station
Originally from Trivandrum, Midhun is a chef by profession. He has worked in many cities of the country. Whereas his friend Subhashish is a homoeopathic doctor. They had met each other years ago because of some of their friends. Since that time, they decided to work together because of their sustainable lifestyle thinking.
Midhun says, "Hemp is one such crop, which can become the solution to many problems of our country. Whether it is in the field of agriculture or reducing malnutrition. One of its plants is beneficial for us in many ways. The way the water level of the land is decreasing, in such a situation, we should emphasize on such crops, which can be grown even by using less water. Talking about hemp, its cultivation uses 20 percent less water than normal wheat or rice."
Not only this, hemp fiber made from its fiber can also become a great alternative to plastic. Midhun had read in an article years ago that Henry Ford, the owner of America's famous car maker, had made a car in 1940, which was made up of 80 percent hemp fiber and used hemp fuel to run it. After which his interest in hemp increased greatly.
Are Hemp Seed Products Legitimate?
In January 2021, Midhun started a business with hemp fiber called 'Pupa Bags', in which he manufactures bags by importing hemp fiber from Nepal. But he wanted something to be done so that more and more people could join. With this thought in mind, he started a hemp cafe named Hemp Station in May 2021.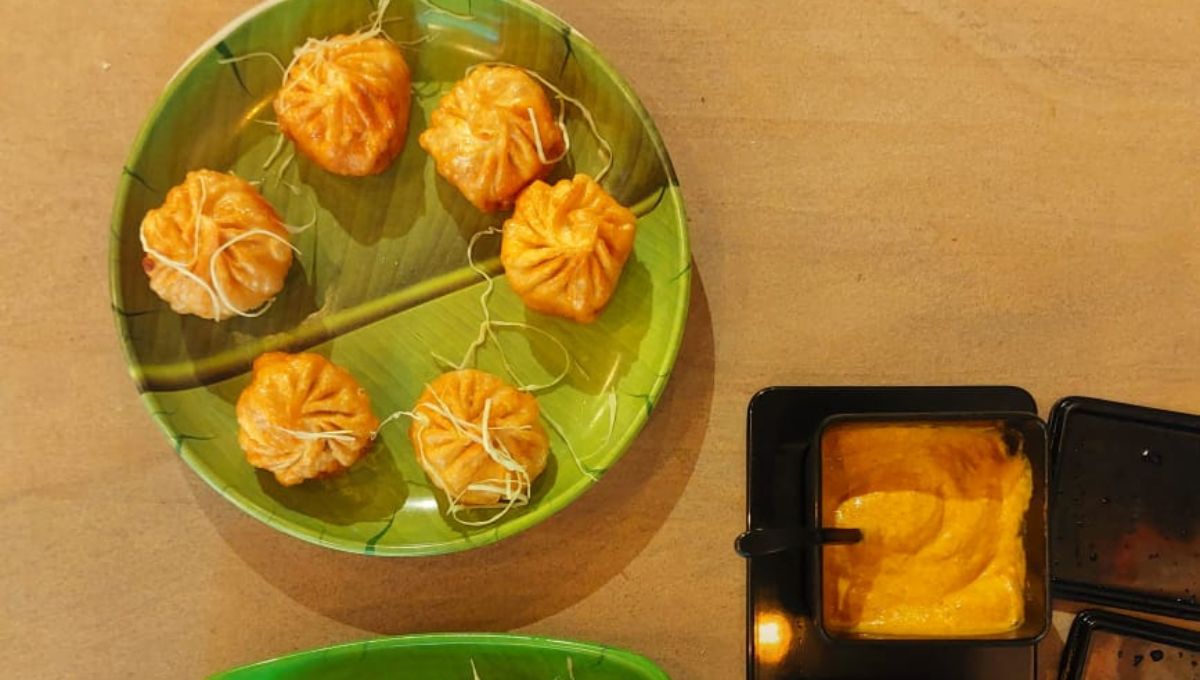 Food Made With Hemp Seed
The biggest challenge in their work for these two friends was to convince people that this is absolutely valid in India. Not only this, hemp seed is also very good for our health. It is considered healthier than any other plant-based milk, as it has fewer calories. It contains all the essential amino acids that we need from food. It contains only plant-based protein, which makes it easy to digest.
Midhun told that only the use of flowers of hemp ie cannabis plant was banned. Whereas in many parts of Uttarakhand, hemp seeds are being used for years.
Flavored milkshake made from hemp seeds at Hemp Cafe
Recently, Midhun and Subhashish are getting hemp seeds from a recognized company in Delhi. Later these seeds are mixed with water and milk is prepared. Midhun said that its taste is slightly different from normal milk, which people do not like quickly. That's why he serves it with different fruit flavors. Along with this, he is also making smoothies and ice cream made from hemp seed milk. At the same time, hemp seeds are also used here to make momos and frankie.
In just two months many people have become regular customers of this hemp cafe. This is a great option for those on a gluten free and vegan diet. Midhun and Subhashish try their best to inform as many people as possible about its benefits. Midhun says, "Right now we are not selling it packed in packets. We prepare fresh milk only when orders are received. Kodikode is considered as the food capital of Kerala. So we hope that once the people here adopt it, it will be easy to open its franchise in any city of Kerala."
People are contacting him for franchise from many cities of the country including Kerala. But Midhun and Subhashish are promoting it as a change, not just a business, so that the misconception of the people in the country can be changed.
You can contact him on social media here to learn more about his Poopa Bag and Hemp Station.
Editing: Archana Dubey
Read also: Country's first house made of intoxicating plant hemp, architect couple created eco-friendly homestay
This post is sourced from newspapers, magazines and third-party websites. For more information please check NewsDay Express Disclaimer.